The 14th Annual

INDIANA MIDDLE SCHOOL

CROSS COUNTRY CHAMPIONSHIPS...


Saturday, October 4th, 2014

...is presented by Indiana All Star Running Club. We are a not-for-profit organization founded in 2000 by area cross country coaches and running enthusiasts. Our mission is to provide a rewarding championship event for middle school runners, to introduce them to running in a large event prior to high school, to promote sportsmanship, and to encourage the habit of daily running for a lifetime. We believe that running instills discipline, focus, and principles of hard work which inspire people to be the best that they can be in every area of their lives...as students, athletes, friends, family members, and citizens.
Coaches: Please review our event Rules, Eligibility, and School Size information section each season! Changes are sometimes made in response to issues that arise as this event develops and grows. Thank you!
Congratulations to all of those who competed this year!
------------------------------------------------------

Major Event Sponsors

********************

Methodist Sports Medicine has sponsored our event for the last 12 years.Thanks to this wonderful healthcare provider for providing Certified Athletic Trainers for our event every year!

"For active lifestyle or acute injury care, Methodist Sports Medicine offers a walk-in clinic, open Monday thru Saturday, 8 AM - 10 AM at its Carmel location. For more information, visit www.methodistsports.com."

********************

Chuck Koeppen's All Star Cross Country Camp

July 6 - 10, 2015


Boys & Girls
Middle School - High School
***** Open to All Ability Levels *****
Anderson University
Anderson, Indiana


The Premier Distance Camp in the Midwest


www.allstarcccamp.com
********************

Connie Boeglin Martin,

with the Peter Montgomery Realty Group at F. C. Tucker Co., and
our former club Co-Director, is now sponsoring the
Talk-to-Connie-at-Tucker Grades 3-4-5 race!
Who's YOUR Realtor? Please "Talk to Connie" for all of your realty needs!


------------------------------------------------------


General Meet Information

Who
Open to all Middle School runners/teams who meet the qualifying standard. These time standards are set such that any young middle school runner can achieve them with an honest effort in their training and preparation...regardless of talent level. They are intended to be used as goals and are set intentionally to include everyone, rather than exclude anyone!
What
The largest Middle School CC Meet in America! Four Varsity races contested as Big School and Small School divisions, two Junior Varsity races, and a combined Grades 3-4-5 race.
Where
Northview Church - Carmel Campus: 5535 E 131st Street, Carmel, Indiana (corner of 131st Street and Hazel Dell Pkwy)
When
Saturday, October 4th, 2014
Why
To bring the best Hoosier MS runners and teams together, to acclimate these runners to a large championship race, and to recognize the efforts of remarkable coaches!


Team Rules, Participant Eligibility,
and School Size Information
If an athlete's Middle School does NOT offer Cross Country as a team sport, and they compete during the season for another Middle School, then those athletes may compete as a member of that team.

IN ALL OTHER CASES

, all individuals on a team must attend (or feed into) the same Indiana middle school…no exceptions!
Teams may enter more than seven individuals per team in the Varsity races if those runners are all varsity-caliber runners. Top 5 score. Only seven individual trophies are awarded to All-State teams.
No "B" teams are allowed in the same Varsity race.
This is an Indiana Middle School Championship.

As such, only student athletes who are enrolled in Grades 6, 7, or 8 in a school located within Indiana's state boundaries may participate in the four Varsity competitions.

This includes those who are home-schooled, legally reside in the state of Indiana, and are currently at the 6th, 7th, or 8th grade level.
If a participant is found to not satisfy the above requirements, they

and their team

will be disqualified.
Any 3rd, 4th, and 5th grade runners who wish to "run up" are welcome to participate in the Junior Varsity competitions.
Home-schoolers competing for a team must have run for the middle school they're entering with this year.
Runners entered in JV races serve as alternates.
Small School = 425 or less in grades 7&8 combined.
Big School = over 425 in grades 7&8 combined.
Small Schools can move up!
Big Schools may NOT move down!
Varsity Qualifying Time Standards
These are time standards which we believe any young middle school runner can achieve with an honest effort in their training and preparation...regardless of talent level. They are to be considered a guideline, not a hard and fast rule, for coaches to follow:

Individual
Small School Girls - 14:30
Small School Boys - 13:30
Big School Girls - 13:30
Big School Boys - 12:30

Team (top 5 add-up times)

Small School Girls - 72:30
Small School Boys - 67:30
Big School Girls - 67:30
Big School Boys - 62:30



Protest Policy
Due to concerns voiced in past years, we have instituted a Protest Policy for any coach who feels compelled to challenge a school's size division entry. Any challenge must be presented in the following manner:

The challenge must be made in writing to Club Co-Directors Kelly Wire or Matt Wire at least two hours before the start of the meet (start time of the first race).
The challenging coach must include a basis for the challenge.
The event organizers will handle any protests according to the full policy

*

.


Registration Procedure/Entry Deadline
All registration for this event is conducted online at: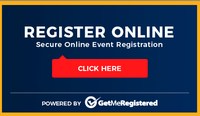 Payments are made by credit card.
Note: Please contact service@getmeregistered.com for all registration process issues or call the staff at GetMeRegistered at 317-846-0078, ext 611.
Coaches:
You must be prepared with your school's combined 7th and 8th grade enrollment on a day (of your choosing) between the opening and closing of this registration. You will be required to submit this number and place your teams in the appropriate School Size Division.
Please exercise care when typing athletes' names, as all names on event merchandise will be printed from a registration download.
You are registering these kids for the

event

when you complete the process, not a particular

race

. We do not need to know which race the kids intend to run. So long as they line up and compete in the appropriate race, everyone's happy. It is up to the coach, parent, and/or athlete to make sure they do this. We will just score the runner for whatever race the chip assigned to them crosses the line!
Event merchandise is not included in the price of registration. It will be for sale on event day.
**All entries must be completed online by 9:00 a.m., Wednesday, October 1st, 2014 in order for athlete names to appear on event merchandise. Late entries will be accepted online until 9:00 a.m., Friday, October 3rd, 2014 and will incur a $5 late fee/runner. No race day registrations or entries made by mail or phone will be accepted.
Search to confirm your registrants! Click HERE!


Entry Fees
All races - $15.00 / runner
Note: ALL team and indiviudal registrations MUST be done online!



Early Packet Pick-up Available
Last year, our early packet pick-up was a great success! So we are once again
offering a Friday night packet pick-up for any participants who are in
the Carmel area on Friday night (10/3/14) from 6:00 - 8:00 p.m. It will be held at:

Click HERE for a map.
Remember - Coaches who pick up packets at The Runners Forum on Friday night receive
the 15% "Coaches Discount" on regularly priced shoes and clothing in the store.

*

Event merchandise

WILL NOT

be available for sale on Friday night.




Race Day Schedule
Check-In/Packet Pick-up.......................................9:30 a.m. - 11:00 a.m.
Course closes to walks/Opening Ceremony......11:15 a.m.
JV Girls/Boys.........................................................11:30/11:55 a.m.
Small School Varsity Girls....................................12:20 p.m.
Big School Varsity Girls........................................12:45 p.m.
Small School Varsity Boys....................................1:10 p.m.
Big School Varsity Boys........................................1:35 p.m.
Gr.3-4-5 (Girls and Boys)......................................2:00 p.m.
Awards Ceremony.................................................2:30-3:30 p.m.



Awards
Grades 3-4-5 (ribbons)....................................................All Finishers
JV (medals & ribbons).....................................................Top 25 Girls / Top 25 Boys
Varsity All-State (medals)...............................................Top 25 Girls / Top 25 Boys
Varsity Teams (trophies).................................................Top 5 Girls / Top 5 Boys
All Awards -medals, trophies, and ribbons - created by A-1 Awards, 2500 N. Ritter, Indianapolis.


Course Map/Timing/Finish Line
All middle school races are 3000 meters. The grades 3-4-5 race is 2000 meters. Both races are chip-timed (all chips start with gun), and finish line services are provided by Mike Ducy and Group 262/Outreach on the Run.
Click here for a 2K course map.
Click here for a 3K course map.


Travel Directions
Click on the link below, toggle down to the bottom of the page, and click on the Google Map link.


Parking
All buses must use Entrance #3 which is accessed directly from Hazel Dell
Parkway. Parking entrances/parking areas are designated on the course maps.
Click here for a 3K course map (which shows parking).


Race Results
On-line and available within minutes of the meet concluding at www.onlineraceresults.com. Results will also be posted on the side of the "barn" near the packet pick-up and event merchandise areas. Officials credentialed by the Indiana High School Athletic Association officiate all races and they, along with Meet Officials from Indiana All Star Running Club finalize all results.


Souvenirs/Soft Goods/Photos
Official event t-shirts, etc. on sale race day and provided by T & T Sales and Promotions. Cash or checks accepted only. Professional race photos (available on-line at www.actionphotosindy.com) taken by local professional sports photographers, Action Photos Indy.


Concessions
Available for purchase courtesy of Northview Church volunteers.


Medical Support
Once again, this will be provided by Methodist Sports Medicine Center. Athletic trainers will be on-site near the finish line for any meet participants who need medical attention. For more information about Methodist Sports Medicine, please click on the logo below.


Event Sanctioning
This event is sanctioned by and insured by USA Track & Field.
*Full Protest Policy: Following the submission of the challenge, one of the aforementioned club representatives will phone or approach the challenged coach and ask him/her to verify their submitted 7th and 8th grade combined enrollment numbers during the stipulated timeframe. If the coach indicates their enrollment to be 425 or less within the aforementioned timeframe, we will take his/her word and request the principal to send us a letter verifying the enrollment as having met our qualifications. If time allows, this will be required prior to meet day.
We will not change awards once they have been awarded (due to an enrollment challenge), but if verified prior to the awards ceremony,we will disqualify any school that competes in the incorrect race. If Indiana All Star Running Club does not receive the requested letter from the challenged school's principal confirming "small school" status within 30 days of the meet, we will request the school submit a letter from their school principal confirming small school status prior to allowing registration for future meets.
**********Course Records**********
Sub-10 (Boys) and Sub-11 (Girls) Times
| | | | | | | | |
| --- | --- | --- | --- | --- | --- | --- | --- |
| Gender | Place | Year | Name | Grade | Time | School | School Division |
| | | | | | | | |
| Girls | | | | | | | |
| | 1 | 2012 | Maddie Dalton | 7 | 10:40.5 | Carmel MS | Big |
| | 2 | 2012 | Allie Dalton | 8 | 10:43.5 | Greenwood MS | Big |
| | 3 | 2009 | Rachel Nichwitz | 7 | 10:47.0 | Hamilton Southeastern | Big |
| | 4 | 2012 | Taylor Crowe | 8 | 10:47.7 | Noblesville East MS | Big |
| | 5 | 2010 | Rachel Nichwitz | 8 | 10:53.0 | Hamilton Southeastern | Big |
| | 6 | 2012 | Sabrina Bippus | 8 | 10:54.1 | Hamilton Southeastern | Big |
| | 7 | 2013 | Emma Wilson | 7 | 10:55.6 | Greencastle MS | Small |
| | | | | | | | |
| Boys | | | | | | | |
| | 1 | 2008 | Jonathan Reynolds | 8 | 9:31.9 | North Harrison MS | Small |
| | 2 | 2011 | Cooper Williams | 8 | 9:39.9 | West Lafayette | Small |
| | 3 | 2011 | Ben Veatch | 8 | 9:40.5 | Carmel MS | Big |
| | 4 | 2012 | Aaron Bennett | 8 | 9:48.1 | Westfield MS | Big |
| | 5 | 2009 | David Dalton | 8 | 9:52.4 | Greenwood MS | Big |
| | 6 | 2012 | Austin Boucher | 8 | 9:55.0 | Norwell MS | Small |
| | 7 | 2009 | Chad Shank | 8 | 9:55.1 | Creekside MS | Big |
| | 8 | 2009 | Josh Neideck | 8 | 9:57.8 | Eastbrook | Small |
| | 9 | 2011 | Jarit Perkins | 8 | 9:57.9 | Barr-Reeve | Small |
| | 10 | 2012 | Ben Wagoner | 8 | 9:58.4 | Hamilton Southeastern | Big |
| | 11 | 2008 | Conner Sorrells | 8 | 9:58.7 | Barr-Reeve | Small |
Past Results / Photos / Coverage





2014 Results - www.onlineraceresults.com
2014 Photos - www.actionphotosindy.com
2013 Results - www.onlineraceresults.com
2013 Photos - www.actionphotosindy.com
2012 Results - www.onlineraceresults.com

2012 Photos - www.actionphotosindy.com

2012 Youth1.com Article - Read More Here!

2011 Results - www.onlineraceresults.com
2011 Photos - www.actionphotosindy.com
2010 Results - www.onlineraceresults.com

2010 Photos - www.actionphotosindy.com

2009 Results - www.onlineraceresults.com

2009 Photos - www.actionphotosindy.com

2008 Results - www.onlineraceresults.com

2008 Photos - www.actionphotosindy.com

2007 Results - www.onlineraceresults.com

2007 Photos - www.actionphotosindy.com

2006 Results - www.onlineraceresults.com

2006 Photos - www.actionphotosindy.com

2005 Results - www.onlineraceresults.com

2005 Photos - www.actionsportsimages.com

2004 Results -www.onlineraceresults.com
Indiana All Star Running Club - Contact Information
Matt Wire - Co-Director
317-250-5902
matt@indianaallstarrunningclub.com
Kelly Wire - Co-Director